If you are new to .Redeemed., I lead a
middle school girls eGroup.
Thursday evenings with the girls is one of my favorite parts of the week. They are an amazing group of girls and they teach me as much as I teach them.
This is week two of the new style for the

Reflection Friday

post!
I would love to transform this into a way for the girls in my eGroup to look to this as summary of what we did if they missed eGroup
and
make this a guide for small group leaders!
Icebreaker:
Woah! The icebreaker took nearly 30 minutes! I asked everyone to share what their first experience at Elevation Church was like. To my surprise, every one's reaction was basically the same - they loved it! This made me happy!!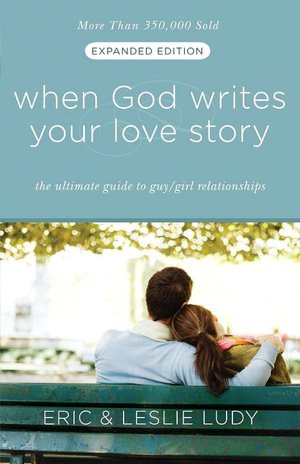 Discussion:
Our eGroup's focus is
when God writes your love story
by Eric and Leslie Ludy. We finished our discussion on chapter six and discussed chapter seven. The chapters all blend together, so most of our conversations start with the same questions, but turn into something different through the conversations
Discussion Highlights:
- What do your friendships with boys look like now?
- How could you change those friendships to guard your heart more?
- What can you do
now
to be a one-man women?
Closing:
I closed our meeting by asking the girls to spend some time this week writing what kind of wife they want to be. One of the girls closed us in prayer.
During the Week:
The girls are going to begin thinking of the kind of wife they want to be. Each girl went home with five verses that they are going to look up through the week and begin to think of how they can relate it to conflict.
Next Week:
God put it on my heart for us to discuss conflict next week. The girls each have four verses that they are going to teach to the group next week and explain how it relates to conflict.
Personal Reflection
: As the eGroup grows, I am having to grow as a leader. I realized tonight that I need to learn how to get those who talk too much to talk less, and those who talk too little to talk more, without shutting anyone up or making anyone feel uncomfortable. Oh the joys of being a leader. eGroup was a bit crazy last night. We had a hard time staying on topic. There is a fine line between having appropriate conversation and inappropriate conversations. The girls only see each other once a week, so I want them to have time to talk to each other about their weeks.
But
, I want us to be able to discuss our book, as well. This week, I
read
something that said
, Small group discussions should stay in the three B's - Brief, Biblical, and Beneficial.
That is how our conversations need to be!
Personal Highlight:
For the first time ever, we actually got ALL THE WAY THROUGH my outline for the night. We stopped and had a round of applause!!